SPONSORS
Are you interested in sponsoring the 2018 tour? Contact us on contact@wildernessbiketour.com or 07 4032 1746 for more information.
The 2017 Bike Tour Major Sponsor was:
With 20 years of spatial project experience, extending from the Nullarbor Plain to the Torres Strait, Mangoesmapping can provide unique insight for your next project. Whether it is mapping and visualising your assets, restoring critical infrastructure, or planning future communities, Mangoesmapping offers valuable experience in the collection, analysis, integration and publication of spatial information. With knowledge across a range of industries, all services are provided with value for money, creative thinking and outstanding personal service!
and was also generously sponsored by: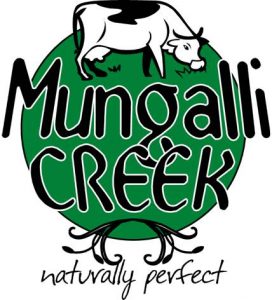 Mungalli Creek Biodynamic Dairy Farm

We are a family run Company that uses state of the art manufacturing equipment and traditional natural farming methods to produce a unique range of award winning dairy products. The Watson family believe it is vital that food be produced as naturally as possible and consequently use Bio-dynamic farming principles. The farm produces a variety of quality products, including award winning milk and free-range organically farmed Bio Eggs. Their range of soft and hard cheeses and unique style yoghurts, are created using traditional farmhouse methods which means better tasting and more natural products!

Cairns Bus Charters
Cairns Bus Charters is an industry leader in providing safe, reliable and professional Self-Drive Hire and Chauffeured bus services. Their modern fleet ranges from 8-seat people movers, to 60-seat coaches with friendly, professional staff able to assist in the coordination of all of your transportation needs to any location. Whatever your budget, we can help you achieve your specific transport requirements without having to sacrifice service quality, safety or reliability. Simply contact one of our friendly staff for assistance in tailoring a value package that suits your needs.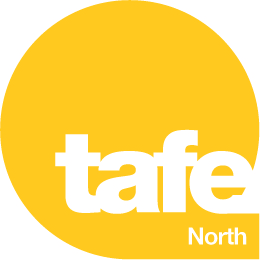 TAFE North
TAFE Queensland North empowers individuals, industry and communities to achieve their career and business goals. As part of the TAFE Queensland network; we promote the vision of Queenslanders excelling in learning, skilling and work. TAFE Queensland North has a wide variety of services available to the public, which provide a wonderful opportunity for students to perfect their technical skills while also developing expertise in customer service and retail management. Available through a range of study options, our qualifications are recognised across Australia and respected world-wide.
TNQ BEER AWARDS 2016 PALM D'OR WINNER FOR BEST OVERALL CRAFT BEER!
Open for tastings and cellar door sales Thursdays 5-7pm and Fridays 4-6pm
Ever wondered what really matters? Well, we did, and it's the ethos of our company, and it's the ethos of crafting great beer. Because what matters in the end is the journey, it's the experience, the process. It's creating something good and sharing it with others, and the enjoyment that sharing a good thing brings. It's about the amazing people we meet, and the differences each of us can make along the way…

Sipping Duck Coffee Roasters
Sipping Duck is a specialty coffee roastery based in Cairns since December 2012. Our mission is to bring top quality coffee to the region and offer quality products for people to enjoy in the comfort of their homes; this is why we create products that are special, unique and deliver a sensory experience. We are dedicated to specialty coffee, organic teas, raw honey and sparkling cold brew coffee.
Community Foods is a not-for-profit, volunteer run, community-based co-operative. Our aim is to provide the community of Cairns with a social shopping environment for minimally packaged, quality whole foods and household consumables that are ethically and environmentally responsible. For the 4th year in a row, Community Foods is proud to be sponsoring the Far North Wilderness Bike Tour and providing an array of organic breakfast goodies – organic rolled oats, local Tablelands unheated light gum honey & organic deluxe muesli (38% Fruit, Nuts & Seeds)!
The team at Snap Cairns are your local print, design and website experts. They offer a wide range of products and services to fulfil all of your marketing needs. Whether you need online or offline marketing services, they can find you a cost-effective solution that works for your business. Snap Cairns can also help with traditional print needs, including business stationery, promotional materials, poster printing and artwork development.
Drop by Snap Cairns today to talk about your business and how they can help.

At IGA, we've never taken a 'one size fits all' approach to the way we do business
As a result, through our network of independently owned stores (all 1,400 of them) we tailor our ranges and brands to give our local customers more of what they like. This includes many of your favourite brands, the ones you may no longer find on shelves in other supermarkets.
We proudly support Aussie producers too by stocking ranges of locally made products.
We actively participate in the communities around our stores doing whatever we can to help local schools, surf clubs or hospitals whether it's footie balls for the under 14's or life-saving equipment.
But at the beginning of each day, we open our doors for one reason and one reason only, to deliver a shopping experience how the locals like it.
PICCONES SUPA IGA MANOORA