SPONSORS
Share your brand with our riding and environment community. Jump on board as a sponsor to support this major fundraiser. Enquiries to contact@wildernessbiketour.com or phone 07 4032 1746 for more information.
We are excited to announce our MAJOR SPONSOR for the 2021 tour!

CleanCo Queensland
CleanCo Queensland is a state-owned energy generator, created with Queensland's most flexible low-emissions generation assets to put downward pressure on electricity prices, integrate renewables while preserving reliability, and support the transition to clean energy in a way that drives regional growth and jobs.
CleanCo owns and operates a portfolio of 1,100MW of low-emissions energy assets, including the Barron Gorge and Kareeya hydro power stations – two of Queensland's oldest renewable energy generators located in the wet tropics of Far North Queensland. We are also buying the energy from the Kaban Wind Farm which has just begun construction near Ravenshoe as part of our target to bring at least another 1,400MW of renewable projects to market by 2025 on the way to achieving Queensland's 50 per cent renewable energy target by 2030.
The Bike Tour is also generously sponsored by: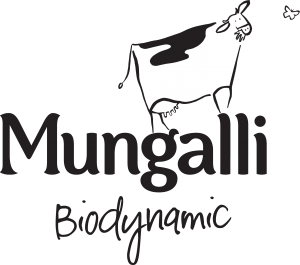 Mungalli Creek Biodynamic Dairy Farm



Mungalli Creek dairy began some 30 years ago, when two brothers took over the family dairy farm. Growing up on the land, we hold a deep affinity for it and decided to try farming a little differently – no poisons, no fertilisers and certainly no pesticides. Instead we farmed Biodynamically, a regenerative form of farming that focuses on improving soil quality. We decided that if we weren't going to use poisons on the land, then it made no sense to use preservatives, or other nasty ingredients in the dairy products we produce either. Today Mungalli products continue to be produced on the family farm. We love creating food that will sustain healthy families, just like it has our own for the last 30 years.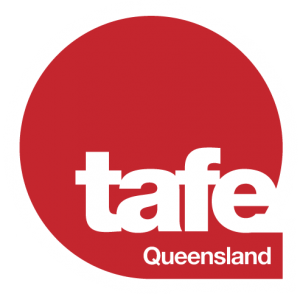 TAFE Queensland
TAFE Queensland is Queensland's largest, most experienced training provider. Delivering practical, industry-relevant training across a range of industries from entry-level certificates to bachelor degrees, at more than 50 locations in Queensland.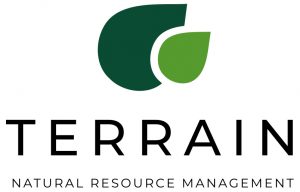 Terrain NRM
Terrain NRM is an independent, not for profit and community-based environmental management organisation. We think innovatively and act collaboratively, combining the latest science with local knowledge to develop sustainable solutions to increase the resilience of the rainforests, reefs, landscapes and local communities of Australia's Wet Tropics region.
Gulf Savannah NRM
Gulf Savannah NRM is dedicated to cultivating living landscapes that support local livelihoods for current and future generations. We facilitate community owned outcomes, which balance economic activity, social and cultural interests and environmental values, within the context of maintaining and managing healthy ecosystem functions.

Kanjini Co-Op & Emerald Escape Camping
Kanjini Co-Op is a sustainable rural community in the making. Our vision is to implement and showcase sustainable and regenerative economic, ecological and social practices. Our amazing 6600 acre property one hour west of Cairns surrounds Emerald Falls. Several hundred acres of fertile soils, 3km of crystal-clear creek and a 25 acre lake make this an ideal permaculture property. 14 isolated camp sites are available for you at Emerald Escape Camping to share this beautiful country and its tens of kilometers of walking and mountain-bike tracks.
Cairns Bus Charters
Cairns Bus Charters is an industry leader in providing safe, reliable and professional Self-Drive Hire and Chauffeured bus services. Their modern fleet ranges from 8-seat people movers, to 60-seat coaches with friendly, professional staff able to assist in the coordination of all of your transportation needs to any location. Whatever your budget, we can help you achieve your specific transport requirements without having to sacrifice service quality, safety or reliability. Simply contact one of our friendly staff for assistance in tailoring a value package that suits your needs.
Hemingway's Brewery
Hemingway's Brewery is a local, independent craft brewery operating in Far North Queensland that produces outstanding craft beers. We are FNQ locally owned & support our local communities. We are all about creating innovative products – new styles of beer & distinctive culinary experiences; and aim to provide the highest quality, hand-made, natural, & bespoke products. We have waterfront brewpubs in Port Douglas and Cairns that showcase local provenance in vibrant settings.
Community Foods



Community Foods is a not-for-profit, volunteer run, community-based co-operative. Our aim is to provide the community of Cairns with a social shopping environment for minimally packaged, quality whole foods and household consumables that are ethically and environmentally responsible. For the 4th year in a row, Community Foods is proud to be sponsoring the Far North Wilderness Bike Tour and providing an array of organic breakfast goodies – organic rolled oats, local Tablelands unheated light gum honey & organic deluxe muesli (38% Fruit, Nuts & Seeds)!
Billy's Coffee



Billys Coffee is a family-owned business. We have been making coffee since 2004 and roasting coffee since 2015. We love delivering great coffee to our Cairns community and to faraway places where you wouldn't expect to find great coffee.