SPONSORS
Share your brand with our riding and environment community. Jump on board as a sponsor for 2021 to support this major fundraiser. Enquiries to contact@wildernessbiketour.com or phone 07 4032 1746 for more information.
We are excited to announce our MAJOR SPONSOR for the 2021 tour!

CleanCo Queensland
Text to be inserted
The Bike Tour is also generously sponsored by: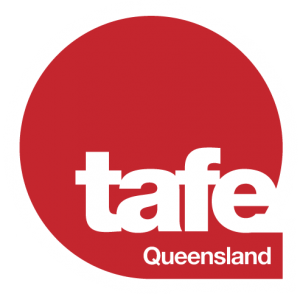 TAFE Queensland
TAFE Queensland is Queensland's largest, most experienced training provider. Delivering practical, industry-relevant training across a range of industries from entry-level certificates to bachelor degrees, at more than 50 locations in Queensland.

Kanjini Co-Op & Emerald Escape Camping
Kanjini Co-Op is a sustainable rural community in the making. Our vision is to implement and showcase sustainable and regenerative economic, ecological and social practices.
Our amazing 6600 acre property one hour west of Cairns surrounds Emerald Falls. Several hundred acres of fertile soils, 3km of crystal-clear creek and a 25 acre lake make this an ideal permaculture property. 14 isolated camp sites are available for you to share this beautiful country and its tens of kilometers of walking and mountain-bike tracks.
Cairns Bus Charters
Cairns Bus Charters is an industry leader in providing safe, reliable and professional Self-Drive Hire and Chauffeured bus services. Their modern fleet ranges from 8-seat people movers, to 60-seat coaches with friendly, professional staff able to assist in the coordination of all of your transportation needs to any location. Whatever your budget, we can help you achieve your specific transport requirements without having to sacrifice service quality, safety or reliability. Simply contact one of our friendly staff for assistance in tailoring a value package that suits your needs.
Thank you to our 2019 sponsors: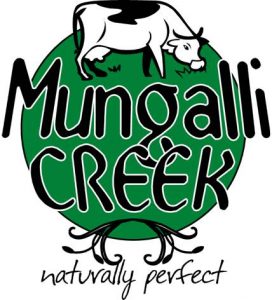 Mungalli Creek Biodynamic Dairy Farm

We are a family run Company that uses state of the art manufacturing equipment and traditional natural farming methods to produce a unique range of award winning dairy products. The Watson family believe it is vital that food be produced as naturally as possible and consequently use Bio-dynamic farming principles. The farm produces a variety of quality products, including award winning milk and free-range organically farmed Bio Eggs. Their range of soft and hard cheeses and unique style yoghurts, are created using traditional farmhouse methods which means better tasting and more natural products!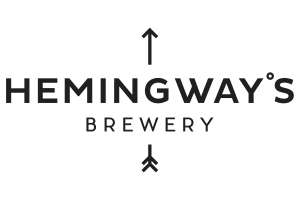 Hemingway's Brewery
Two mates drifted into port after a long, sun drenched stint on the reef. Parched and weary, but still buzzing from an unforgettable time in paradise, all they needed to complete this perfect day was to reminisce over a top-notch local brew or two. And this is where the story really begins…
Perhaps it was an overdose of vitamin D speaking or simply a moment of clarity; either way, their grand idea to build Hemingway's Brewery, Port Douglas was born. A brewery that reflected their love of the area.
Now, locals now have a genuine local, visitors can feel like locals themselves, and both are always welcome to pull up a stool to finish a journey, with an ale and a tale, before they too embark on their next great adventure at two great locations: Hemingway's Brewery Cairns Wharf & Hemingway's Brewery Port Douglas. Find out more at www.hemingwaysbrewery.com
The Bike Tour is also generously sponsored by:

Mangoesmapping

With 20 years of spatial project experience, extending from the Nullarbor Plain to the Torres Strait, Mangoesmapping can provide unique insight for your next project. Whether it is mapping and visualising your assets, restoring critical infrastructure, or planning future communities, Mangoesmapping offers valuable experience in the collection, analysis, integration and publication of spatial information. With knowledge across a range of industries, all services are provided with value for money, creative thinking and outstanding personal service!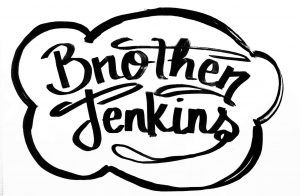 Brother Jenkins Cafe
Brother Jenkins is a funky Cafe serving coffee, breakfast and lunch on 177 Martyn St, Manunda in Cairns. Catering available as well as private functions. Have your next celebratory gathering at Brother Jenkins with a tailor made sit- down or tapas style menu to suit your function.
Community Foods is a not-for-profit, volunteer run, community-based co-operative. Our aim is to provide the community of Cairns with a social shopping environment for minimally packaged, quality whole foods and household consumables that are ethically and environmentally responsible. For the 4th year in a row, Community Foods is proud to be sponsoring the Far North Wilderness Bike Tour and providing an array of organic breakfast goodies – organic rolled oats, local Tablelands unheated light gum honey & organic deluxe muesli (38% Fruit, Nuts & Seeds)!