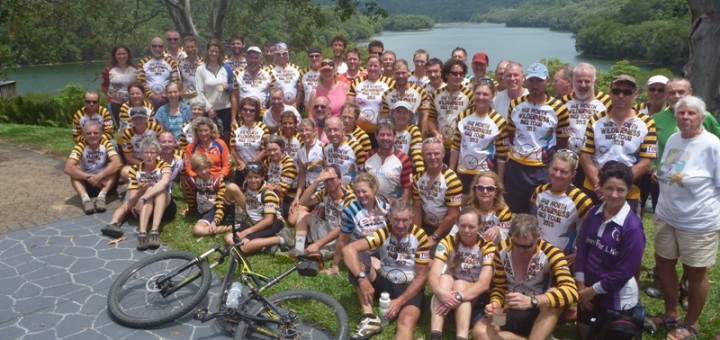 27 September – 4 October 2014 
Join the Far North Wilderness Bike Tour for an unforgettable mountain biking adventure through the spectacular landscapes of tropical north Queensland!  This eight day, fully catered, self-paced bike tour is the ultimate way to explore the beautiful World Heritage listed rainforests, woodlands, waterfalls, and mountains that this region has to offer.  This amazing bike tour includes:
Over 400kms on mostly remote dirt roads and tracks with minimal traffic
Spectacular scenery including waterfalls and gorges, rainforest and open forest, hard to access country that many locals have not seen
An intimate and friendly ride with a maximum of 65 riders
Fresh home-cooked meals and snacks
Charity event to support the work of the Cairns and Far North Environment Centre
Here is an outline of what you can expect for this year's ride:  We transfer from Cairns to Innisfail to start cycling.  We take the back roads to Mena Creek, site of the famous Paronella Park. We then spend two days riding through the central rainforest section of Wooroonooran National Park, part of the Wet Tropics World Heritage area along the Gorrell Track and Suttees Gap Road to Ravenshoe. We continue on a largely downhill route toYourka Reserve.  This is a remote Bush Heritage property where we camp two nights by beautiful natural lagoons. We then head back across the Atherton Tablelands to Tinaroo Dam. From here riders will be able to relax at Tinaroo Dam or spend the day tacklling Mt Edith.  On the last day, the tour will take riders past Copperlode Dam and then back into Cairns.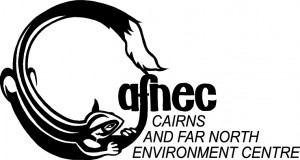 Supporting the work of the Cairns and Far North Environment Centre (CAFNEC)
Proudly sponsored by: